Ready for a trip to the seaside? You don't need to spend a weekend on the coast to eat fresh seafood! Craving salmon, oysters, or prawns? What are you waiting for? Discover which restaurants around you are serving up fish and shellfish of the finest quality.
There are no results for your search.
Maybe you have been too specific? You can try to modify your search by removing or modifying some of your criteria or find inspiration in our restaurant's selection below!
Rennes's most booked restaurants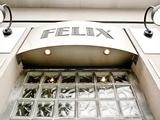 16, rue D'Isly 35000 Rennes
French
,
Average price

€26.00
42 Avenue Sergent Maginot, Rennes, France 35000 Rennes
French
,
Average price

€20.00
96, rue de la Poterie 35000 Rennes
French
,
Average price

€39.00
40, rue Saint Georges 35000 Rennes
Italian
,
Average price

€21.00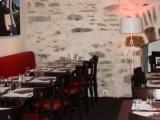 7, allée Rallier du Baty 35000 Rennes
French
,
Average price

€21.00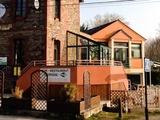 Étang D'Apigné 35000 Rennes
French
,
Average price

€20.00
Your search
Cuisine

Cuisine : Seafood platter