This restaurant is phenomenal. So the interior is hip and modern with a relaxed vibe and pop music to add to the theme. The service was outstanding. Everyone who came to our table was simply delightful. We are not the best Spanish speakers, but that did not matter because our waitress spoke English. We dined a bit early for traditional Spanish times (2000) but that did not bother them. Sometimes we have difficulty finding food that early. I have to confess, I was unaware of the fact that this is a vegetarian Italian restaurant. I am not a vegetarian so I didn't know what to expect. However I was blown away! The pizza was perfect - flavor mix I never tried before (mushroom, truffle, pistachio). Awesome! The risotto (also truffle/mushroom) was equally as good - light, fresh, and flavorful. The lasagna was truly amazing! I thought I was eating normal pasta based lasagna but it was made with eggplant. Wonderful! There were many other choices on the menu I want to experience, especially the "hamburgers." Give this one a try, I am sure you will love it.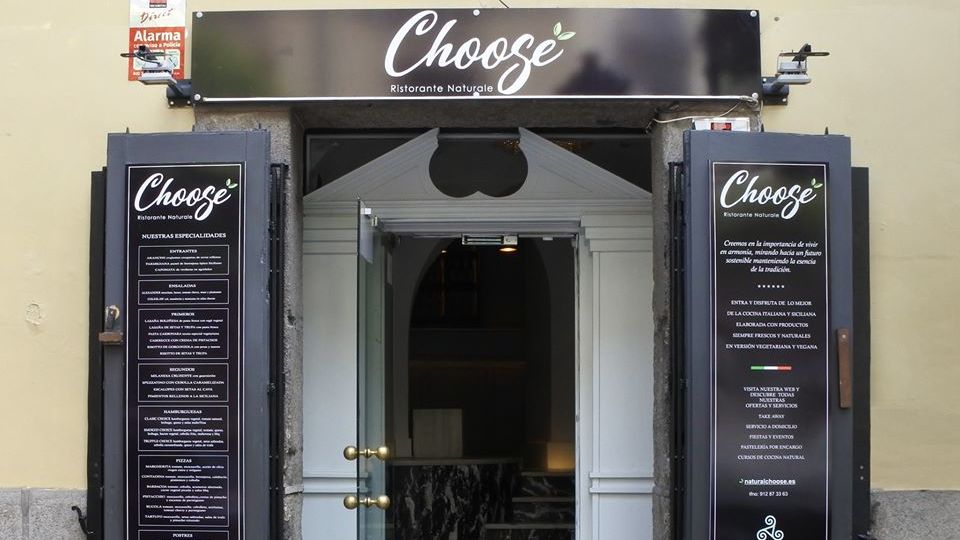 Choose Ristorante Naturale
Thank you sooo much Matteo, it's been a pleasure having you as a guest and we're glad that your experience at Choose exceeded your expectations. Have a wonderful evening and see you next time!