From the same owners of Vin Ha Long in Milan's Chinatown here it comes, near the Central Station, a second opening.Very classy & quite sophisticated atmosphere and service,but especially a longer and much more varied menu.Flavors were fresher and tastier.I had the classic Viet roll and the fresh spring roll,my personal poison. Then I swayed from my traditional choice, bu bo nam bo, for a great Viet soft rice roll with prawns, peanuts,cilantro and sprouts.It was # 13.2 on the menu.Next time will jot down the name.Because with a 30% rebate on the bill they'll be seeing s lot of us. Elisa you've been warned ????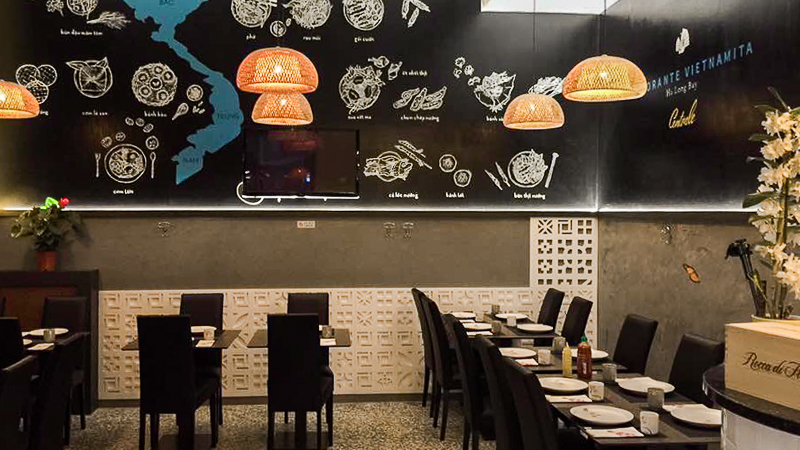 Ha Long Bay Vietnamese Italian Restaurant
La ringraziamo per la valutazione positiva e per il tempo che ci ha dedicato. Torni presto a trovarci per rivivere una nuova esperienza ricca di novità e qualità.